Thank you!


Too much success!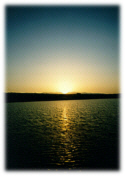 We've sold so many, but all things must come to an end. The first edition is sold out, and we will not be adding any new printings. A complete revamped and NEW edition, with more information and expanded interactivity is in the works and we will keep updates posted here.
We've also decided to add a printable version in PDF format, allowing buyers to print out part or all of the guide for on-the-road experiences.
It has been a wonderful experience, and a great opportunity to help open Armenia to the world. We have heard from hundreds of you about your experiences and about how the guide helped. We are honored for the chance.
We continue to add guides online and keep topical info updated on the web site, please visit it for the latest news and items, and please keep us informed of the places to be, people to meet and life to live in this wonderful country!
About TourArmenia:

HISTORY
A complete multi-media history with expanded information about Armenia's ancient Astronomy and Archeology-still the most detailed reporting of Armenia's 4200 BC Stonehenge and 7000 year old Metsamor-the oldest known copper-bronze producing city-state in the Caucasus, and the oldest Iron Age civilization uncovered anywhere on earth.

CULTURE
A multimedia introduction to Armenia's art, theatre, literature, folk art, music (with real clips), khachkars, miniatures (high resolution images), sacred geometry and design from the Neolithic era forward, and much more.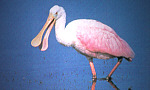 ECO-ARMENIA
Natural Armenia includes sections on Armenia's Birds, 3500 species of Flora and rare Fauna-also includes field visit options.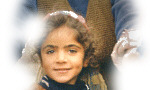 LANGUAGE
There's even a Multimedia Language Guide with 50 pages of words and phrases-click and hear pronunciations.
"simply the best source of information of any kind about Armenia"

PRACTICAL INFORMATION
over 100 pages of practical advice-visas, customs, planning, finding the right airfare, what to bring, health matters, travel for women, where to stay, eat, what to do, getting around and contacts from all over the world-with maps!