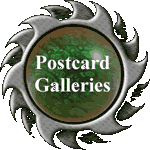 Sure, you've never been there, but you'd like to
send a postcard from Armenia anyway.

Or, you did go, but that perfect shot
just didn't get on the roll of film somehow.

Well for all of you, TourArmenia and Vistas give you the chance to send a Postcard from Armenia! These are full color pictures that include a message you write and send just like the real thing.

Only it's FREE (no stamp hikes at TourArmenia!), so send as many as you want.

And it's easy. Just choose a picture from our first edition "Flowers of an Armenia Summer", or from one of the other categories, click on it, and an easy to follow set of instructions guides you through writing your own personalized message, addressing it for e-mail, and sending it off. That's all there is to it.